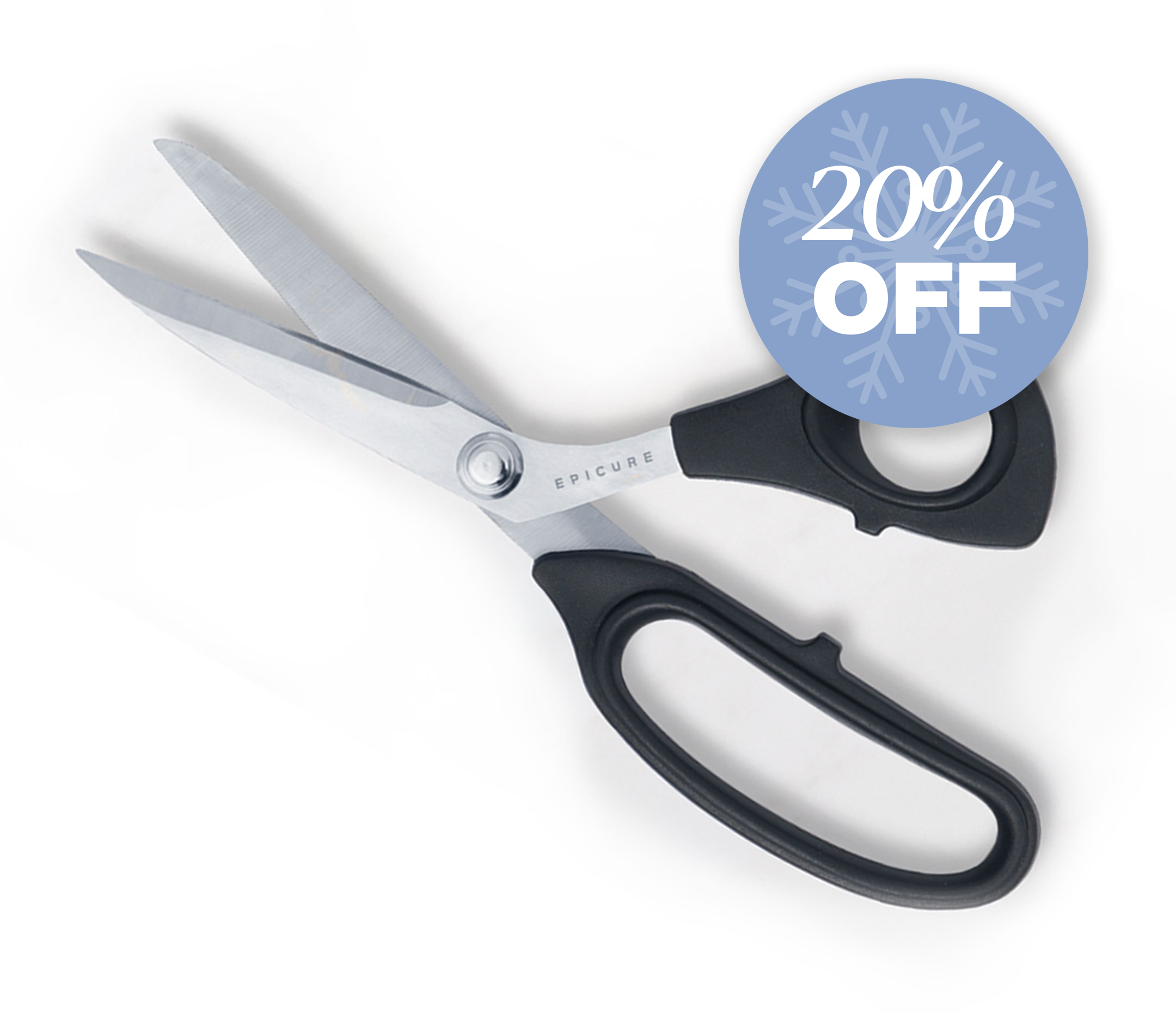 A multipurpose kitchen necessity ideal for food and meal prep.  
Black Friday Sale—20% Off Only Until November 28th! 
FEATURES & BENEFITS: Sharp stainless-steel blades for easy cutting.  
QUICK & EASY: Durable, easy to handle, and easy to clean material.  
ENDLESS OPTIONS: Ideal for cutting pizza, chicken, veggies, and fresh herbs. Go beyond meal prep—use for cutting gift wrap and opening packages this holiday season.  
DIMENSIONS: 8¼" x 3¼" x ¾" (22.5 x 8.3 x 1.75 cm)